Principal
Carbrook Junior School
Springwood Junior School
Middle & Senior
Springwood Junior School
View previous communications
here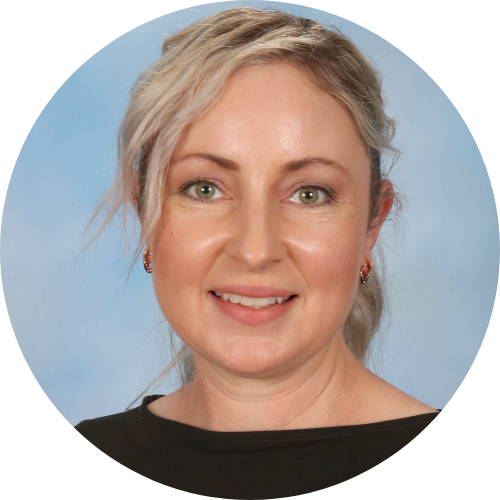 Kim Winton
Head of Junior School,
Springwood
Springwood Junior School
PREVIOUS COMMUNICATIONS
Junior School Springwood Communications, 30 March 2023
Term 1 - Week 10
Upcoming Events
Week 10
Friday 31 March:  Crazy Hair Day / Free Dress Day / Musical Rehearsal
Term 1 - Week 1
Monday 17 April: Term 2 Commences
Tuesday 18 April:  Stg 1 Excursion - SeaWorld
Friday 21 April:  Stg 3 Interschool Sport

Dear Parents and Carers,
Here we are in the final week of Term. I want to thank you for your continued support. We have had an exciting Term 1 and I am sure everyone is looking forward to a slower pace over the holiday break.
Term Overviews
Community has been our conceptual focus for Term 1. On Tuesday, I popped in to see the 3D communities that Stage 1 had created, demonstrating their understanding of how the different services a community needs link together to support and sustain our lives.
Each Stage inquires into the same conceptual theme at their level every term. In Term 2, we will take a deep dive into the concept of Sustainability. Parent Overviews will be sent out early next term, which explain the scope of each Stages' inquiry. Here you will find the key concepts, inquiry questions, learning habits and an overarching look at the Mathematics and Literacy outcomes for your Stage in Term 2.
Alongside all this wonderful learning there are some exciting things coming up for the Junior School students and our whole community. You can see all the events and extra-curricular opportunities for Term 2 on the College Calendar, via the website or app. The Term 2 - What's On flyer can be found below and a hard copy will be sent home with students in the first week back.
Easter Chapel
Yesterday's Easter Chapel was so special. Thank you for coming along if you were able. The story of Easter reinforces the significance of our faith. Pastor Clare and the Year 6 students did a fantastic job sharing this with us through their message and by leading Praise and Worship.
If you are looking for a place to celebrate Easter, Real Life Christian Church is holding its services over the Easter weekend. Further details are in our communication today.
Futsal 
Today we had four teams play at the primary school's Futsal Metro Finals.  The teams represented the college well and we are proud of their achievements. Today's resutls are as follows:
9yo Boys - Semi Finalists
10yo Boys Purple - Quarter Finalists
11yo Girls - Champions
12yo Girls - Quarter Finalists
Well done teams!
Prep Fun Run
On Monday, we had the PREP FUN RUN. The obstacle course proudly, designed by Mr Mac, had our Preppies fearlessly tackle the 'tricky forest' and 'rope spider web' amongst other challenges. They thoroughly loved running with their peers, parents and the Year 6 leaders.
Tuck Shop Term 2, Parent Volunteers Needed!
A huge thank you to our parent volunteers who come to prepare and deliver all the online orders. We are building a Term 2 roster for Parent Volunteers for tuck shop. If you have availability on Thursday afternoons from 2pm – 3pm, or can offer time on Friday mornings from 8:40am – 11:30am, please use this link to sign up for Tuck shop assistance. You can volunteer once, or as many times as you would like;



From Term 2, we are opening the café roller door and will be selling a limited tuck shop menu to students who bring money to happy Hens on Fridays at first break.
Musical Rehearsal / Funky Hair Fundraiser
Tomorrow is our free dress and funky hair fundraiser. We are raising funds to support our College Compassion children. Students are asked to bring a $2 coin donation for wearing free dress with a funky, fun or interesting hairstyle. For a $5 donation, students can get their hair sprayed different colours.
Students involved in the Musical can wear free dress and funky hair. Ensemble and Lead cast members (no backstage or sound/lighting students yet) will be catching a bus to and from the Carbrook campus for a rehearsal. Students will arrive back at Springwood before 3:00pm pick up.
Medicine for Students at School
Just a friendly reminder that college staff are not legal allowed to administer any sort of medication to students that is not labelled for them by a Chemist.  This does include all pain killers such as Panadol or Nurofen. 
For the safety of all students, please ensure that any medication is handed in to the office and not left in the care of the student.
Please see an excerpt from our Parent Manual below:
MEDICAL CARE If your child requires medication to be administered at school, please obtain a Medical Administration form from the office or Parent Lounge. The form needs to be completed by the parent and must accompany the medication in its original container, with the original pharmaceutical label on the container. (Queensland Law and Schools Policy) If you cannot access the College Portal, please contact student reception. These requirements apply to all medications, including Paracetamol and Ibuprofen.
Congratulations everyone, on a fantastic Term 1. This term has brought with it our usual beginning of year activities, but also the added fun of the TODAY show visit and our Happy Hens birthday celebration. On behalf of myself and the Springwood team, enjoy a safe and restful Easter break.
Kim Winton, Head of Junior School - Springwood
OSHC - Easter Vacation Information
OSHC Program      OSHC Enrolment Form
CAPA Update  
Dr Gary Holley, Head of Calvary Academy of Performing Arts   
Thank you to the students for your hard work during the term.  Please make sure that you have your instruments at home during the holidays so that you can keep practicing.
I wish you all a Happy Easter.
Jnr Musical
Reminder we have a Full Cast Rehearsal on tomorrow at Carbrook Campus.  Students will be travelling by bus, departing Springwood at 8.50am and returning at 2.30pm.  Parents are welcome to collect their students at the Carbrook Campus at 2.00pm.
Please reminder students to bring Morning Tea, Lunch and a Water Bottle.  Tuckshop will not be available for the students.  For those who ordered Subway, this will be available at First Break.
Beginner Band / Strings / Jnr Band
All lessons will be as normal from Week 1, Term 2, with Strings on Wednesday, and Brass and Woodwind on Thursday.  Teachers will email Timetables to parents.  Reminder that Junior Band Rehearses at 1.00pm on Thursdays.
Sports Update
Swimming Carnival & Cross Country Results
Congratulations to all of our swimmers and runners that participated in the Stage 2&3 Interhouse Swimming Carnival and Cross Country this term.
At Wednesday's Chapel we presented our Age Champion Medals and announced the winning House, which was Liddell House for both carnivals.  Well done to everyone!
Netball Stage 3
We are excited to announce that there will be two netball tournaments available for Stage 3 students in 2023. Keep your eyes out for communication in mid-Term 2 regarding these competitions.
Indoor Netball Primary School Championships 3 – 4 August
Origin Primary Schools Cup 16 – 17 September.

Real Life Christian Church 
"IT IS FINISHED."

These are the words powerfully uttered by Jesus (found in John 19:30) as he gave up his life on the cross.
Three powerful words.

We warmly invite you to join us for our Easter Services on Good Friday (7 April) at 9:30am, and on Easter Sunday (9 April) at 9:30am for our Easter services.

Both services will be followed by great hospitality in our courtyard including good coffee and Hot Cross Buns and Doughnuts.

[PLEASE NOTE THAT OUR EASTER SERVICES WILL NOT BE LIVE STREAMED]