Principal
Carbrook Junior School
Springwood Junior School
Middle & Senior
Carbrook Junior School
View previous communications
here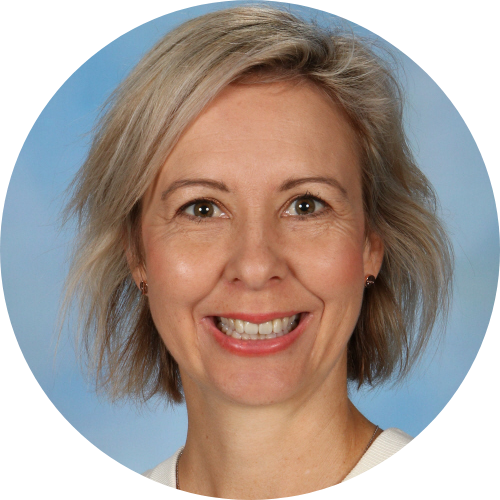 Fiona Burnett
Head of Junior School,
Carbrook
Carbrook Junior School
PREVIOUS COMMUNICATIONS
Junior School Carbrook Communications, 30 March 2023
Term 1 - Week 10
Dear Parents and Carers,
Upcoming Events
Friday 31 March:
Prep Fun Run
Full Day Musical Rehearsal
Free Dress/Crazy Hair Day
Subway Fundraiser
As we head into our final week of Term 1, I want to thank you for your continued support. We have had an exciting term and I am sure everyone is looking forward to a slower pace over the holiday break.
This term the Junior School has inquired into the concept of communities and what it is to live and contribute to a community. From Prep up to Stage 3 the curriculum builds. Below is an overview of what each stage focused on during this term.
Prep
People in my family and how families are different
People in my school community and what their roles are
Acts of friendship for a healthy community
Being safe and seeking help


Stage 1
Services within my community
Design and construction techniques for buildings
Building with sustainability in mind


Stage 2
Indigenous communities
The First Fleet
The stories of first contact between European settlers and Indigenous Australians
How historians learn about the past


Stage 3
Values of Australian Democracy
The Three Levels of Government
Elections in Australia
Making an Argument
Being a leader

Next term our Junior School will inquire into Sustainability. We will send you the Stage Based Parent Overviews outlining the learning for the term at the start of Term 2. This outline covers the key concepts, inquiry questions, learning habits and an overarching look at the Mathematics and Literacy outcomes for your Stage.


Alongside all this wonderful learning we have had many exciting events such as ANZAC service, Year 6 Canberra trip, Stage 3 Transition Day with Emma Tabacaru presentation, Mother's Day Afternoon, Year 5 camp, Grandparents' Day, Step Up to Year 7 Information Night, Under 8's Day, Musical and many other cultural activities. Our Junior School is definitely a vibrant one!
Combined Easter Chapel
On Wednesday Morning we had our combined Easter Chapel with Middle Senior School. It is always a great time getting the whole school together for events such as these. We were so proud of our Prep students who led Praise and Worship. The engagement from the Middle Senior School students was very supportive and encouraging. They whole school sang along to Jesus your my Superhero and My Redeemer Lives. These are songs that the senior students have fond memories of from their Junior years. Every student in the school received a palm cross to remind them of the sacrifice Jesus made on the cross for EVERYONE.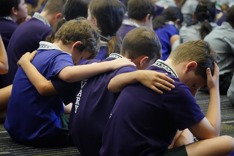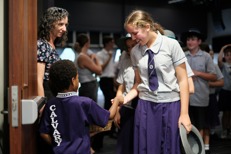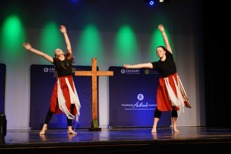 Futsal Metro Finals
Today we had a number of Teams representing Calvary at the Futsal Metro Titles. With more than 250 schools participating in this tournament our teams have had some outstanding result.
U11 Girls 3rd overall
U12 Girls 5th overall
U10 Girls Champions!
U9 Girls 5th overall
U11 boys 5th overall
U9 Boys 5th overall
Prep Fun Run
The Preps finish up their final week of Term One with a PREP FUN RUN. Please make sure they are in suitable shoes for running. Parents are welcome to come along and watch or run. This will be on the main oval behind the Multi-Purpose Courts from 9.30am – 10.15am.
Musical Rehearsal/Funky Hair Fundraiser
Tomorrow is our free dress and funky hair fundraiser.
Students involved in the Musical can also wear free dress and funky hair. The ensemble and all cast members will be at the rehearsal.
Absentee Number Update
The absentee notification numbers have changed. Please see the updated numbers below.
Carbrook Campus - 07 3209 0003
Springwood Campus - 07 3209 0004
Absentee can also be advised by Parent Lounge.
Thank you for a great Term One. Please have a restful and peaceful Easter Break. 
Fiona Burnett
Head of Junior School, Carbrook
Mango CAFE Specials for Week 1 Term 2