Principal
Carbrook Junior School
Springwood Junior School
Middle & Senior
Carbrook Junior School
View previous communications
here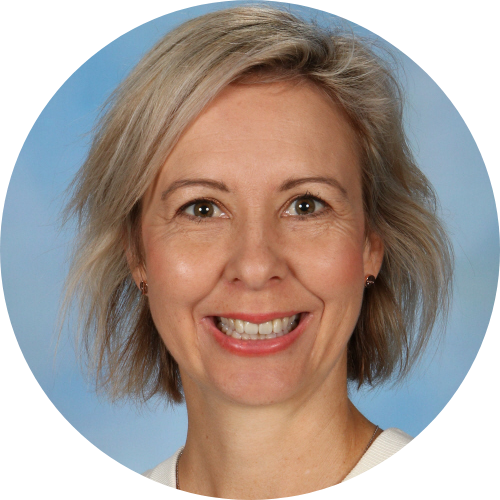 Fiona Burnett
Head of Junior School,
Carbrook
Carbrook Junior School
PREVIOUS COMMUNICATIONS
Junior School Carbrook Communications, 15 September 2022
Term 3, Week 10
Dear Parents and Carers,
The last week of Term 3 has been exciting and busy for our Junior School community, and we are confident that they are all ready for a well-earned school holidays. We look forward to seeing you all again on Tuesday 4 October for the beginning of Term 4.
Calvary Cup Futsal
On Wednesday, Calvary hosted the annual Calvary Cup. Various schools brought teams to verse our students in many nail biting matches. We are proud of the results and the character shown by the students on the day. Congratulations to our-U10Boys/U12 Girls/U12 mixed and U10 Girls who were runners up in their divisions.
 I would like to acknowledge the work that Mr Ocana puts into our Futsal programme and the heart that he has to see each of our students play with excellence.
Prep Space Expo
If you were to walk into the Prep Learning Spaces this week you would have been met with many eager and enthusiastic NASA researchers. The Preps held their first expo where they shared the learning that they had experienced this term learning about space and different properties of materials. I was amazed by the depth of knowledge that the students had as they shared the brand new planets that they had created. They demonstrated attention to detail in their intricate designs and also critical thinking as they explained what properties were present on their planet. Well done to the Prep team.
Swimming
Swimming lessons have continued for our Stage 1 students this week. The week intensives are a great way for the students to progress more quickly and learn how to be safe in the water.
Free Dress
A reminder that Free Dress will be on Friday 16 September – our last day of school. Please make sure your child wears closed in shoes and has appropriate clothing. Please see the link on Free Dress guidelines. The optional theme for Free Dress is "Back to the 80s"  in support of Back to the 80's Musical put on by our Middle Senior School Students. Students are invited to wear 80s themed clothing, or regular free dress.
PREP-6 CROSS COUNTRY AND FUN RUN
The Cross Country and Fun Run is on Wednesday of the first week of term 4, Wednesday 5 October from 9.30am-1.30pm. We welcome parents to come along and enjoy this event with us. More information provided in the link below.
Our students have also received information about our fundraiser ('School Fun Run') that we are including as a part of this day – we are aiming to direct funds raised towards upgrading of our resources for the Sports Program. Your support and encouragement with this will be greatly appreciated.

Students are permitted to wear their House-based sports uniform to and from school on this day. Parents and family members are welcome to attend to cheer on the students, and are requested to sign in at the Front Office before heading to the oval.
Fun Run Update
So far our student's fund raising efforts have raised just under $13,000!!!   These funds will go a long way towards our plans to upgrade/expand the Netball courts at Springwood and the Bitumen Basketball courts at Carbrook.
Congratulations to Casey Dickson and her class (Stage 2A) for having the highest number of registered fundraisers in the College. Our next 'major' competition is for individual students who raise:
$100 or more… go into the draw for $50 Rebel Sport gift cards
$250 or more… go into the draw for a $100 Rebel Sport gift card
This will be 'drawn' at the end of Week 1.
Well done Calvary!
You are still able to be part of the Calvary Fun Run Fundraiser by clicking the link below.
Group Photos
On Thursday 6 October and Friday 7 October we are hosting our group photos as per the attached schedule. These photos capture the vibrant community and participation of our students across various Co-curricular activities and we urge all parents to take careful note of these dates, the uniform requirements and times that students will be photographed. 
Prep and Stage 1 Swimming Carnival Helpers
A call out to parent helpers for our Prep and Stage 1 Swimming Carnival on Monday 10 October, from 9.30am to 1.00pm. If you are available to assist and are happy to be in the pool if required please email Zoe O'Donnell. zoe.odonnell@calvarycc.qld.edu.au
NAB AFL AUSKICK 
AUSKICK is back in Term 4, see flyer below.
My hope is that you have a wonderful September break. I know the children are ready for some slower days before we head into a very fast Term 4.  I will be taking Long Service Leave at the start of Term 4. I will be on leave for the first 4 Weeks of Term 4 and will return in Week 5. I will be spending quality time with my daughter Marli before she starts in Prep next year. Mrs Zoe O'Donnell will be Acting Head of Junior School while I am on leave. I will be back for all our wonderful end of year events and future planning for next year. Again, have a great holiday break!
Outline for Term 4 Week 1
Monday          Public Holiday
Tuesday          Student commence
Wednesday   Cross Country and Fun Run
Thursday        Group Photos, Assembly
Friday              Group Photos, Gala Sport
Fiona Burnett
Head of Junior School, Carbrook
__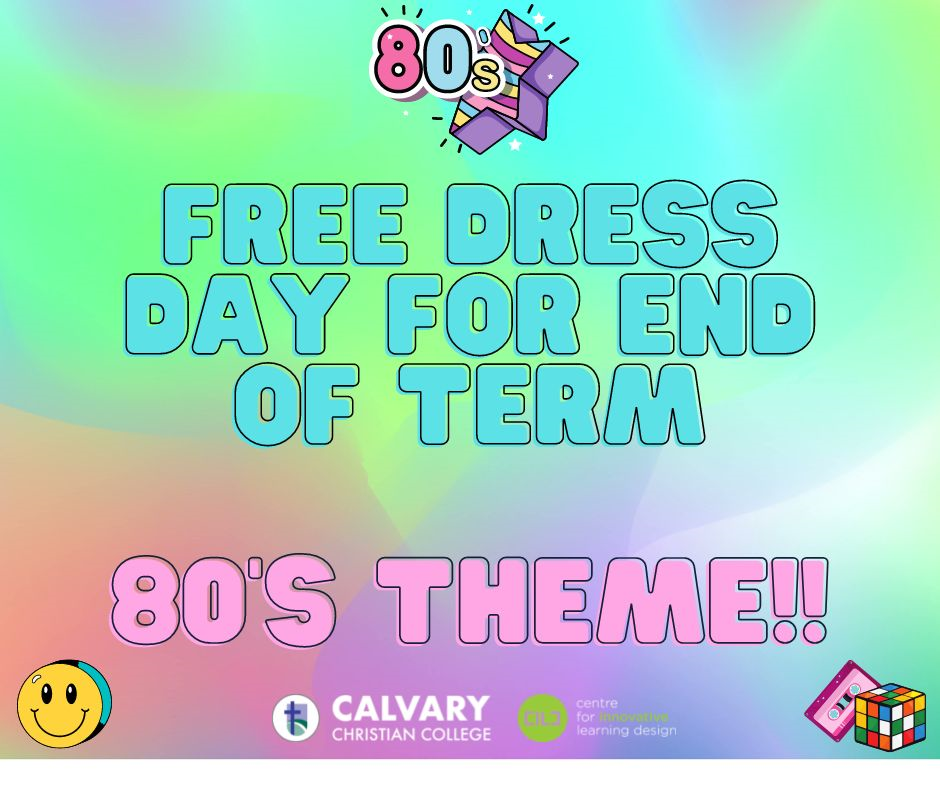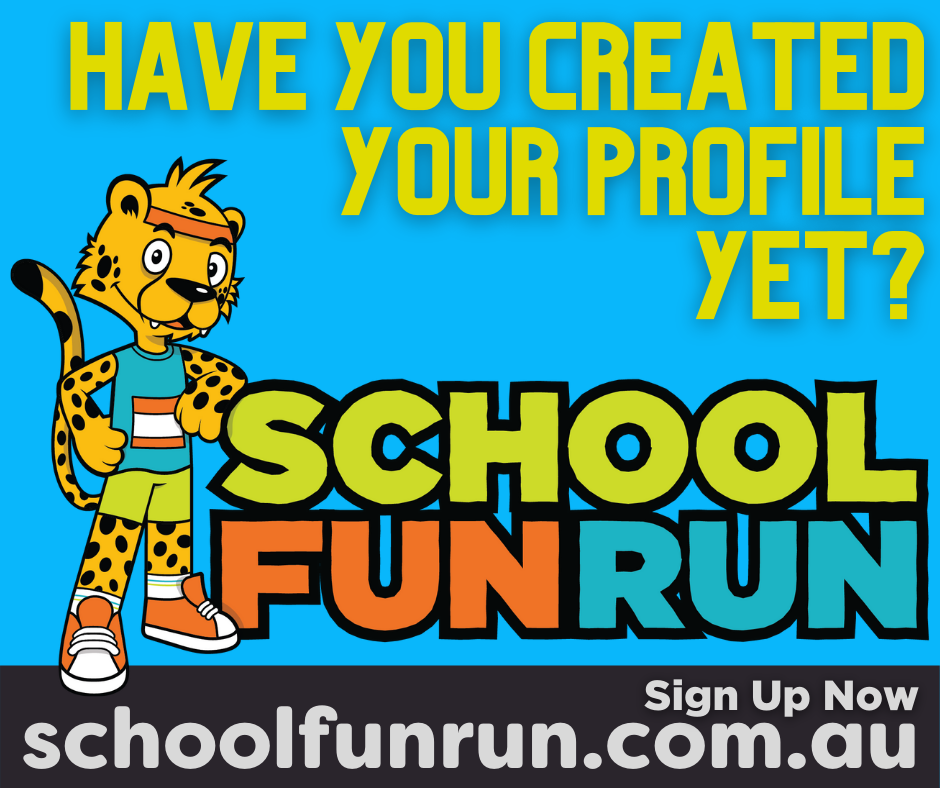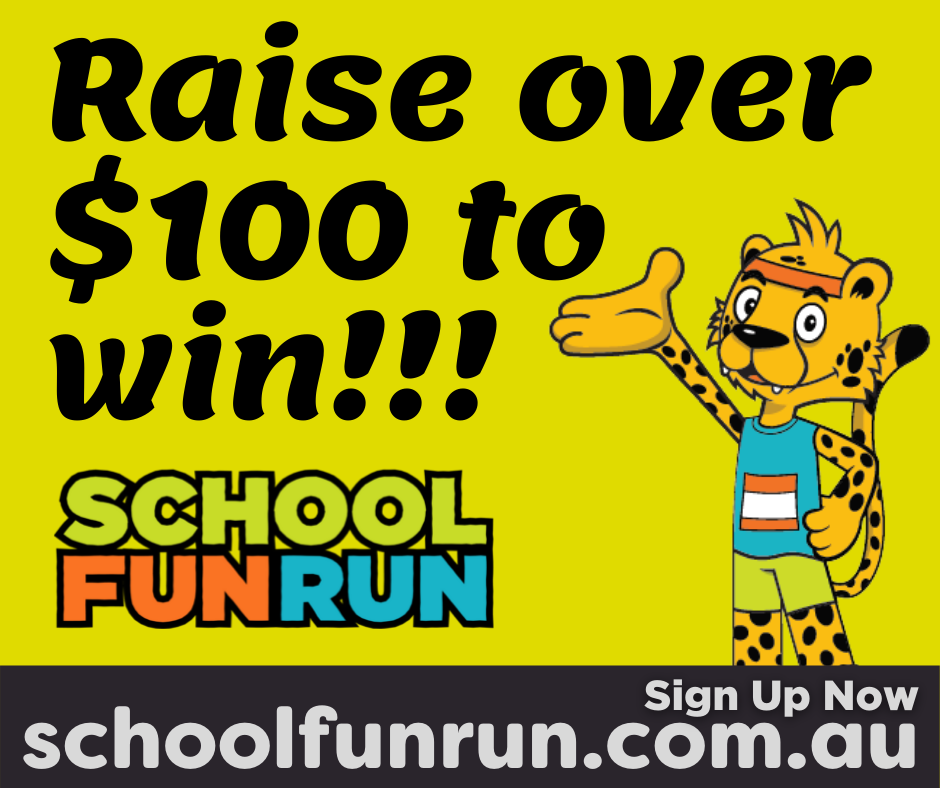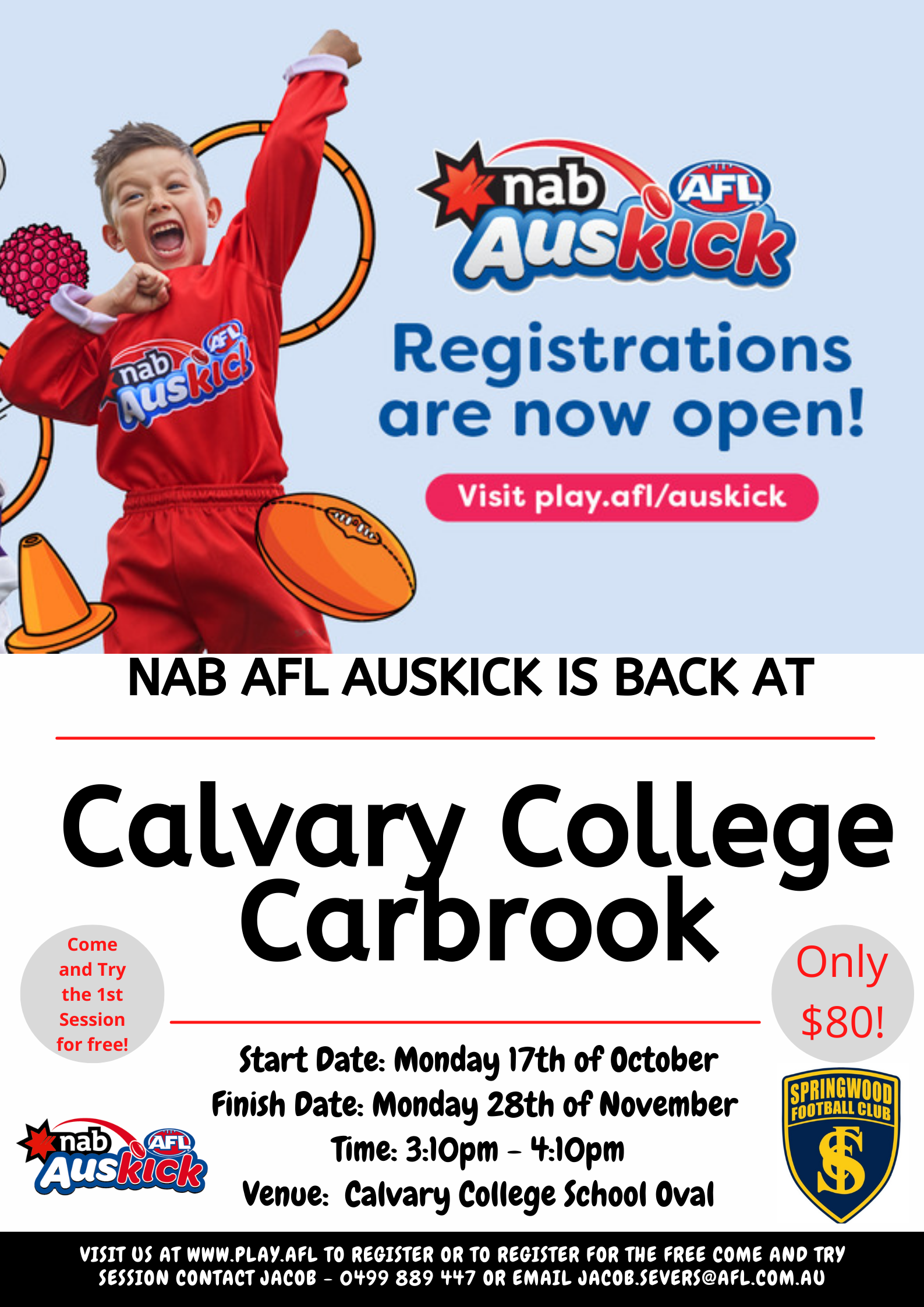 CAPA Update - Dr Gary Holley, Head of Calvary Academy of Performing Arts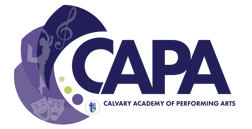 What an amazing week last week was for the College. 'Back to the 80's'
was a huge success and many positive things have come from the event. Congratulations to all the students involved. You were a credit to yourselves and to CAPA. We have so many talented students at Calvary, and we are so very proud of your achievements. Congratulations also to Mr Gibson, Mrs McDonald, Mrs Thomson and Mr Ong for your dedication and commitment to sharing your passion with the students to bring the show to life. Thanks also to the many staff and parents who worked tirelessly behind the scenes, to assist the evening to run smoothly. 

CINEMAGIC - Showcase 
The 2022 showcase is fast approaching on Saturday evening 22nd October. There will be rehearsals during the day with the concert in the evening. There will also be a rehearsal at Carbrook on Thursday 20th October during school time. Tickets on sale now.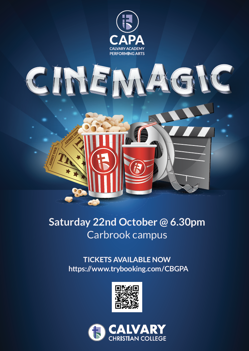 End of Year Recital 
Please add to your calendar the end of year private lesson recitals which will be on Sunday 13th November. Times to be confirmed shortly. 
Carnival and Carols 
This year our carols is going to look slightly different commencing with a carnival followed by carols. The date is Sunday 27th November, 1pm – 7pm. Please put this in your diaries. 
Enrolments for Lessons and Ensembles in 2023 
At the start of Term 4 a link to sign up for next year's lessons and ensembles will be sent. There will also be a link for students currently in Year 2 wanting to join strings and students currently in Year 3 wanting to join band. 
Gary Holley
Head of Calvary Academy of Performing Arts (CAPA)
_____