Show Team
The Calvary Show Team is a unique co-curricular offering where students not only acquire knowledge to show and judge livestock, but they also develop their public speaking and engagement skills. Open to Middle and Senior School students, Show Team fosters a strong sense of teambuilding, support, and community.
Show Team meet each Monday at second break to hone their skills or prepare for upcoming shows. Throughout the year we travel with our sheep to local and regional agricultural shows in Queensland. Once at a show, our students participate in Young Judges competitions and our sheep are judged against the same breeds from other schools and breeders. The highlight of the show year is our attendance at the Royal Queensland Show (Ekka), where we stay onsite for seven days while exhibiting our animals and participating in the numerous events that are on offer.
The success of our students and farm is underpinned by the fact that parents play a significant supporting role in our team. Parents attend shows with their child/ren, undertake weekend feeding of the animals all year and participate in fundraising. 
For further information in relation to Show Team, please email show.team@calvarycc.qld.edu.au.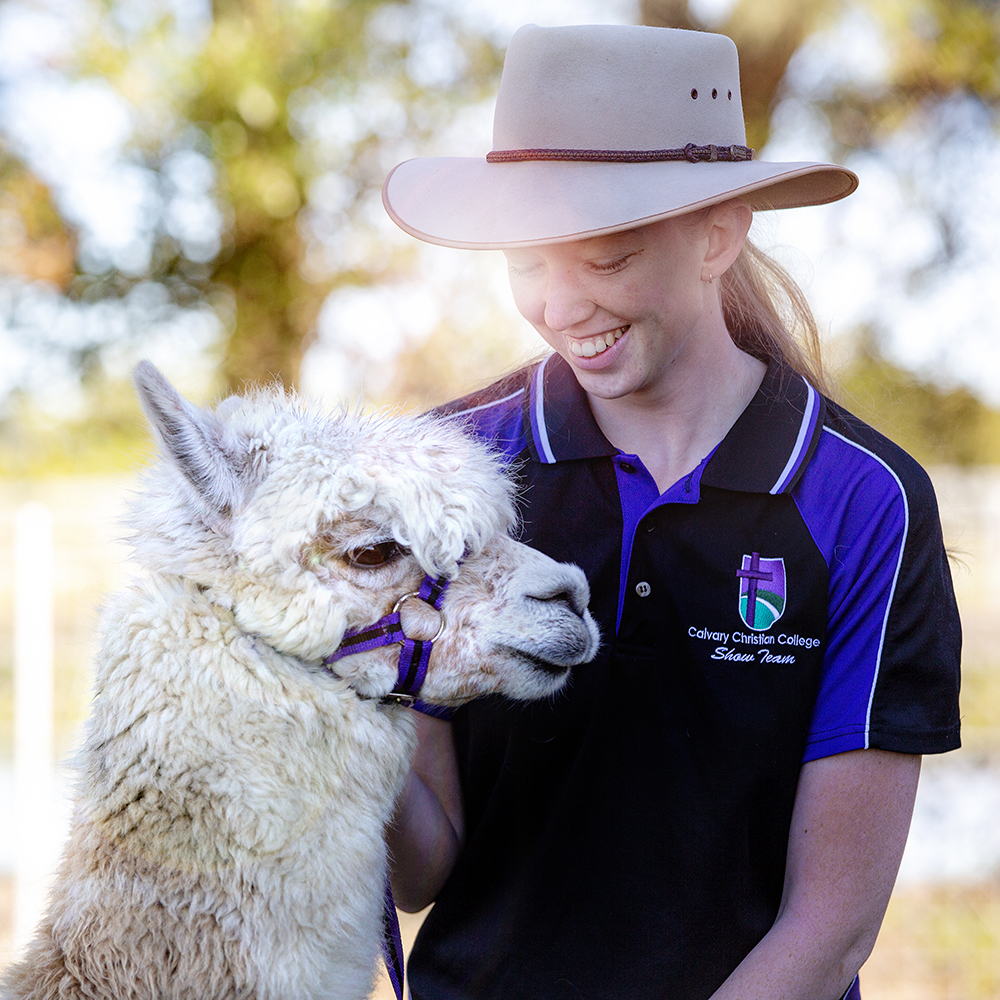 Show Team
Each year new leaders are chosen to lead student programs. This year we are proud to announce the below students as our leadership team

Connor McIntosh,
Vice Captain

Show Team Gallery
Click on the images to get a full preview
BACK TO TOP