Concerts and Production
The CAPA Program at Calvary offers students the opportunity to be involved in a variety of performances throughout the year. These take the form of Music Concerts, Drama Productions, Dance Performances, Musicals and Eisteddfods.
Performances include:
Gala
Showcase
Chapel
Assemblies
Drama Production every two years
Musical alternating years Junior School and Middle Senior School
Celebration Evenings
Valedictory
Community Carols
.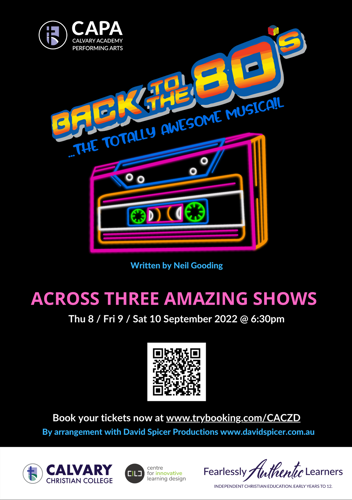 Production Gallery
Click on the images to get a full preview
BACK TO TOP