Message from Head of Middle and Senior School
Stage 4 – Years 7 and 8
Stage 5 – Years 9 and 10
Stage 6 – Years 11 and 12
Beyond Calvary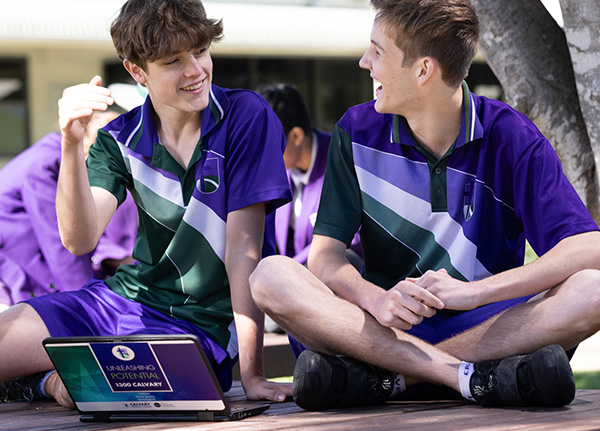 Stage 5 – Years 9 and 10
Owning My Learning. Deepening capacity to collaborate effectively both through teams and work alone / work together contexts. Contribution to local community.
Stage 5 – Years 9 and 10
Owning My Learning
Encompassing Years 9 and 10, Stage 5 engages students in owning their learning, deepening their resilience, and taking responsibility for their direction, choices, and depth of their studies. As students develop in their maturity, they are given the freedom of choice and opportunity to choose their own elective subjects.

Through opportunities like Middle School Leadership programs and cultural events, students are supported in their personal growth and deepening maturity to have a more discerning understanding of their place in and contribution to the wider community. Learning opportunities continue to build on our inquiry model and connect with peers and teachers in flexible and innovative learning spaces.


Middle School Subject Selection


At Calvary, we offer a range of pathway choices for our Year 9 & 10 students. Click the button below to view or download the brochure.

Useful Links

Year 9 Subject Selection - 2024
Stage 5 Gallery
Click on the images to get a full preview
BACK TO TOP