Message for Junior School Heads
Stage 1 – Years 1 and 2
Stage 2 – Years 3 and 4
Stage 3 – Years 5 and 6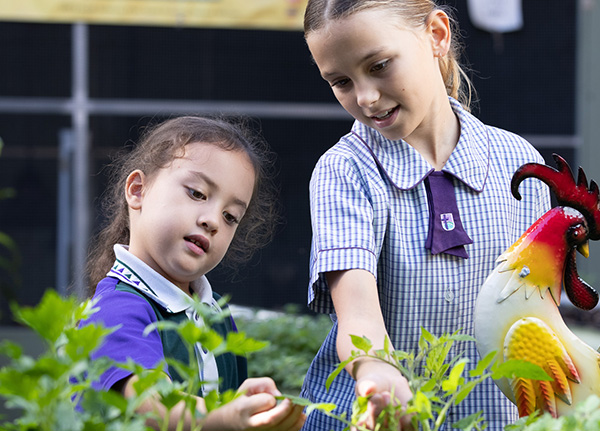 Stage 2 – Years 3 and 4
Curiously Creative. Identifying who they are as learners. Developing independence and initiating exploration and creativity. Strongly influenced by the learning context.
Stage 2 - Years 3 and 4
Curiously Creative
Stage 2 (Years 3 and 4) is a dynamic time for students as they continue to develop a strong sense of independence and ownership of their learning. As students gain confidence in learning how to learn, they engage with the Calvary Learning Habits framework to help them identify and reflect on their learning strategies. Progressive assessment and relevant, timely feedback are part of regular classroom routines that have children set themselves goals and thrive in developing skills of investment, motivation, and agency.
As they develop essential questioning and inquiry skills, children in this stage are able to research and make connections to the world around them. In this context, students start having more engagement in using technology, the internet, and a range of school approved online programs. The use of technology is accompanied by thoughtful cyber-safety training embedded in the curriculum that encourages wisdom, focuses on how to use technology appropriately, and teaches students how to interact respectfully with one another.
Leadership is fostered through developing empathy and an interest in service. Biblical studies, faith and character formation, includes a focus on social and emotional wellbeing. These are embedded across all aspects of the curriculum and taught within a safe environment that is tolerant and respectful of the wide range of beliefs and backgrounds in our student body.  

Useful Links
Junior School - Parent Manual
Stage 2 Gallery
Click on the images to get a full preview
BACK TO TOP