Principal Communications, 17 Jan 2022
Dear Parents and Carers,
We are looking forward to welcoming you and your children back to our Learning from Home community next week. By now, you will have received communications from Heads of School about the start of the learning year. School opens on Monday 24 January for families to pick up equipment and learning materials as required for each Stage. For smooth delivery please observe the arrangements Heads of School have put in place. If you have any concerns, contact your relevant Head of School. Learning begins for students of essential workers on campus and all students learning from home on Thursday 27 January. As I did last year, I shall continue to update you on the current status of the impact of COVID-19 on the way we operate.
COVID and Volunteers
An important requirement for school staff included in the Queensland Public Health Directive of 11 December 2021,  is that it includes contractors and volunteers. The situation is this: as a parent, you are welcome to attend school functions and events (e.g drop off and pick up, teacher parent interviews, information evenings) but if you were to volunteer any service to the College on campus (e.g reading, canteen/ tuckshop, coaching a team, feeding animals on the farm), you would need to meet the vaccination requirements. This includes any parent volunteer hours logged against the P&F if the volunteer work takes place on either campus. We ask all volunteers to ensure that our Governance Manager, Paula McNaughton has record of your vaccination status. Please contact Paula,  paula.mcnaughton@calvarycc.qld.edu.au to do this.
COVID and student sickness
In the absence of COVID testing, if your child is unwell with any COVID related symptoms we ask you to keep them at home for seven days from symptom onset. This is the protocol followed by staff in our efforts to keep our community as safe as possible. See below link for details
COVID and calendar of events
Of course, our calendar will be adjusted as COVID-safe requirements shift. Our Heads of School will keep you informed as changes are made. We are working towards 19 April, our first day back in Term 2 for the Eat Meet and Greet official opening of our Project 21 landscapes and Cunningham refurbishment. These facilities will be in use from the start of the school year. We will celebrate them together in April.
Staffing update
Over the close of the year and in the lead up to the school starting, there have been several staff changes. Staff who have left us over the break include Ryan Keast, Kelly Barnes, Amy Greijdanus, Rhiannon Scott, Megan Dein, Susan Eldred and Holly Chaplain in MSS.  In JS, Andrea Armanesco, and Ros Murray, have left us.
Liz Buthmann, Tim McInnes, Esther McDonald,  Jo Johnson, Leanne Frost,  and Larissa Carroll are on leave.
We welcome Molly Atkins, Clara Needs, Nadia McEvoy, and Kim Wilson to Springwood Junior School and Felicity Keating, Jonathan Paul, Cecilia Sorensen, Jessica Shipley, Kaitlyn Lane, Rohana Edgeworth, and Lucy Vido to Middle and Senior School and Jess Short has been appointed as the College Nurse.
Bus Service Update
In November last year I shared with you that we were making improvements to our College bus service through deepening our partnership with Express Coach Lines. We have been working closely with the management of Express Coach Lines to develop a more sustainable and user-friendly service. As is currently the case, there will be Calvary Christian College owned, operated and branded buses on some routes and Express Coach Lines owned and operated buses on other routes. Calvary will manage the administration functions associated with all bus routes.
The service will operate bus routes with timed pick-up/drop-off points. Students will no longer need to book to use a bus. Any student can arrive at a pick-up point by the appointed time, tap on to pay the fare with their student card (preloaded to cover the bus fare) and enjoy transport to and/or from the College. The service runs more like a public transport service but only Calvary students will be served by the Calvary bus runs. Parents will be able to track their bus route to determine where the bus is during the run.
Each semester, responding to the usage data we have, we will be able to adapt bus runs to best serve our growing community.  Proposed bus routes and details relating to the bus service (fares, routes and times, user policy) are available on the website at https://www.calvarycc.qld.edu.au/bus-service. If you have any questions please address these to bus@calvarycc.qld.edu.au.
Communications
We have been working on a redesign of our College website which we anticipate will be live in mid February and the College App has been redeveloped to improve on its delivery.
If you are having trouble with the current version of the App you might like to consider uninstalling and reinstalling. The App appears to change your Communications selections randomly and at the moment I cannot get any Carbrook JS comms! I know several parents have found themselves unsubscribed from Principal Comms. Please check that you are getting communications from the College regularly. Once the term settles down you should hear from me fortnightly in even weeks on Mondays and from Heads of School weekly on Thursdays. We will interrupt that pattern for urgent communications.
Despite the challenging start to the school year, we look forward to working with you to ensure the best possible learning experiences for your children in 2022.
Yours sincerely,
Mrs Cherylynne Gostelow
Principal & CEO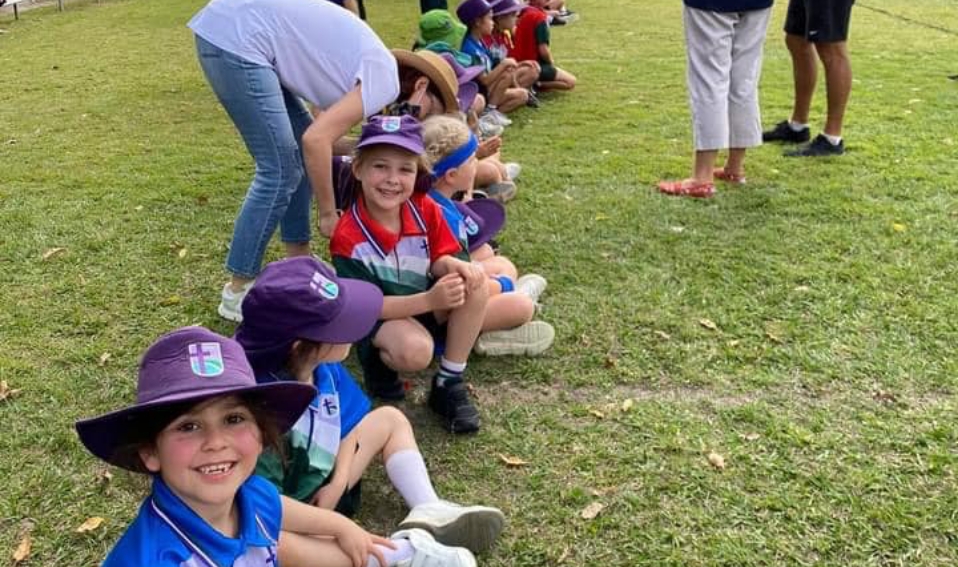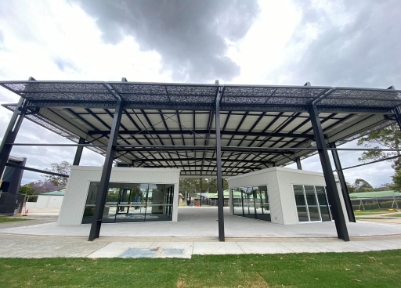 BACK TO COMMUNICATIONS
BACK TO TOP