Duke of Edinburgh
10 February 2022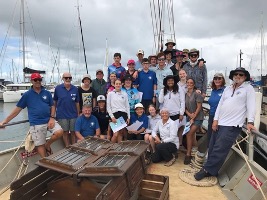 My name is Moya van Wyk, and I take part in the Duke of Ed program at Calvary Christian College. I have had many different types of adventures through the years with Duke of Ed, from hiking, mountain biking, and sailing. One of the most memorable ones that pushed me the most to grow as a person is a journey that I did in 2019.
I went on a 3-day cycling trip through the Brisbane Valley Rail Trail. This 144km cycle extends through the region of Gatton and Esk. Now I must be honest, I've done my fair share of biking trips but nothing like this. This trail was great at the start but got increasingly harder as it continued. I was encouraged to keep going even when I didn't feel I could, and I couldn't be more thankful for the team that helped me preserve in order to complete the trail.
Duke of Ed has taught me some very valuable lessons, one of which is how to persist even when it feels like everything is going to fall apart. My award journey has taught me how to keep going in the hard times.
- Moya van Wyk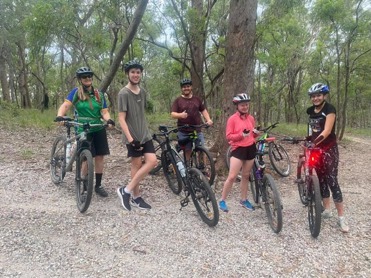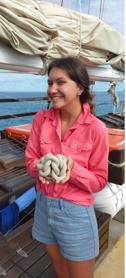 I have been a part of the Duke of Edinburgh program since Year 10 and am currently working towards completing my Gold Award before I graduate. The four main components of this award (voluntary service, skill, physical recreation and adventurous journey) have assisted me in achieving my goals and have challenged me to improve in these various areas of my life. I am extremely thankful for the guidance I have received from the Award Unit, and also the other award participants and friends that I have met along the way that have encouraged me in my journey.
My highlight of the Duke of Ed program so far has been my Gold Adventurous Journey Voyage - a sailing trip with South Passage. We sailed for a total of seven days with a crew of approximately 20 students from different schools. On this voyage, we sailed from Manly Harbour up to Frazer Island and back.
This sailing trip has been one of my most memorable life experiences. It was very exciting to be able to meet new people and I thoroughly enjoyed overcoming the challenges of learning to sail. We participated in a variety of activities including rope tying competitions, learning to navigate, swimming around different islands, exploring the sand dunes, and learning to operate the tall ship. This sailing trip, as well as my other Adventurous Journeys to Springbrook, Girraween and Mt Coot-tha National Parks, have been extremely memorable experiences that I will cherish for years to come!
- Jessica Ewan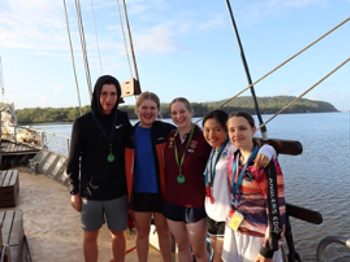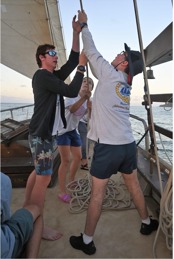 BACK TO BLOGS