Construction Work across Carbrook and Springwood
21 November 2022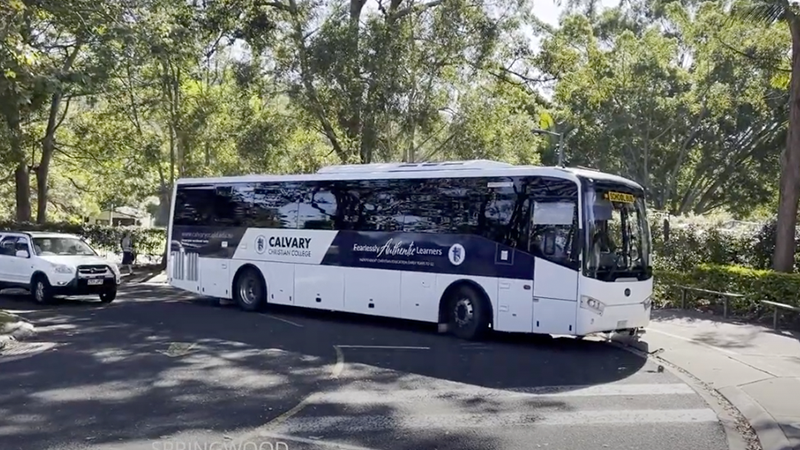 Our Principal and CEO, Cherylynne Gostelow sharing information on the upgrades to campus facilities. There are some exciting projects for completion on both the Carbrook and Springwood campuses across the summer holidays.
WATCH THE VIDEO BELOW
CARBROOK


Canteen Space
At Carbrook the restyle of the canteen space culminates next January in the launch of the Mango Café, completing the centrepiece community space at the heart of the campus. We hope you will enjoy meeting together, lingering on campus and supporting this venture. While our primary focus remains serving our students, we have menu items specifically chosen to appeal to staff, parents and senior students.
Dance Room and Science Lab
There is investment in Dance, with a room in the PATC fitted out with the portable dance floor, a Science lab refurb is also on the list.

Carpark
the carpark, including the access road, is being resurfaced and improved. Quick pick-up should be smoother and easier from 2023 with widened access beginning near the Blue Care entrance.
SPRINGWOOD
Turning Circle and Pickup Point
On our beautiful Springwood campus, the turning circle and pickup point will have cover from the weather. Happy Hens has a whole new look as we install an industrial grade food preparation facility in the extension we have planned to provide a tuckshop facility for our students. In 2023 this will still depend largely on our committed volunteer parents, and we are counting on you to continue to make this a success! Happy Hens will still operate as a Year 6 project with their space retained and improved. The Year 6 space will largely be left intact!
Prep Rooms
The Prep rooms are one of the last learning spaces at Springwood to have an internal refurb – fresh paint, new flooring and the installation of movable doors will make this a more agile and flexible space for our youngest learners.
Roof and Gutters
Some roof work and gutter replacements will round out the improvements at Springwood before school commences in 2023.
We look forward to sharing our refreshed campuses with you next year and thank you again for your support of our College in the many ways in which you engage with us – not least of which is the decision you made, choosing Calvary for your child's education journey.
Cherylynne Gostelow,
Principal and CEO, Calvary Christian College
BACK TO BLOGS