Principal Communications, 16 May 2022
16 May 2022
Dear Parents and Carers
I am sure that, like me, you are wondering when the wet weather will ease, and we can progress our plans to 'clear up' from the flood we experienced earlier this year. Battling the damp air at home and trying to move things forward at the College while keeping an eye on developing weather is an added frustration we can all do without. 
On top of that, we have several students who missed NAPLAN testing owing to COVID and that creates an added challenge to the already busy week this week. And then, of course, there are the day-to-day matters that continue unabated as we seek to provide excellence every day for each of our students. The very busy pace of life at Calvary reminds me of the need to breathe deeply and keep kindness uppermost in my responses! 
Of course, there are also lots of things to celebrate:
Today you will receive the College journal for 2021. Delays with the printing process have made the wait extra long this time, and we hope to get the 2022 journal to you at the start of 2023. We are working on that with quite a few pages already prepared and approved. I am very grateful to the team who devoted many long hours to its preparation and delivery to print. I trust you will enjoy this memento of 2021.
Tonight, we hold our Year 11 subject selection evening primarily for students currently in Year 10 and their families. The evening is also open to anyone looking ahead. The subject selection booklet (Pathways booklet) is available on our website (updated each year), and I am pleased with the wide variety of options available to our senior students. It is wonderful that both the requirements of QCE (the certificate of completion for Secondary Education) and University entry requirements support a wide variety of Pathways for all students. It delights me that Universities and employers value the same things that we are, and a student's future success is no longer dependent on one set of academic results. This is one of the best shifts I have seen in the way the true value of an education is perceived. Tonight's meeting begins at 7pm on the Carbrook campus in the Calvary Community Centre.
Despite the ongoing wet weather, we have continued to prepare our sheep for lambing and Ekka. The team have worked very hard to achieve this and has all demonstrated our three College values, authenticity, excellence and agility, in good measure. 
The Mother's Day events were well attended and lifted the spirits of all involved, and we look forward to Grandparents' Day and Under 8s Day. 
Transition experiences for Year 6 as they Step Up into Year 7 continues and this includes chats with parents and Carbrook campus Tours on Tuesday and Thursday evenings this week. To register, please visit the events page on our website  here.
So, as we step into the second half of this term, we continue to work hard at achieving excellent learning outcomes, give our all to Sports teams and training, CAPA lessons and groups and rehearsals for the MSS Musical, and to Show Team and JAG events. Clubs continue too. The Calvary Community is alive and well! We look forward particularly to the Cultural Festival on 8 June, where you are invited to come to the Carbrook campus and see much of what we do beyond the regular curriculum, ending with Gala Night.
Thank you again for your continued support of your children as they immerse themselves in all that a Calvary education offers.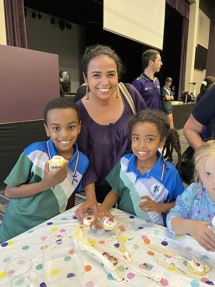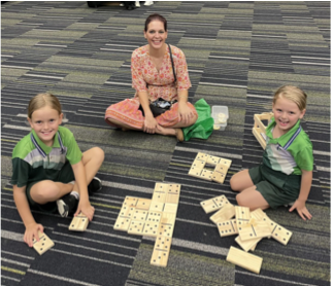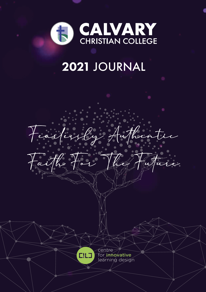 Yours sincerely
Cherylynne Gostelow
Principal and CEO
BACK TO COMMUNICATIONS
BACK TO TOP