Principal Communications, 14 November 2022
Principal Communications, 14 November 2022
Dear Parents and Carers
Over the weekend the Premier published a notification that Queensland is at AMBER rating for COVID-19. What does this mean for our community?
As Queensland enters a fourth wave of infection, the view is that the virus poses little risk to most of us. We, however, need to take precautions to protect the vulnerable in our community.
Please keep your child home if your child exhibits COVID-like symptoms.
If your child tests positive for COVID, it would be helpful to us if you let us know. This way we can monitor where in the College it is having an impact, which helps us protect our more vulnerable staff and students. THERE IS NO LONGER A QUARANTINE REQUIREMENT.
Students who have tested positive can return to school once they feel better (are without symptoms) and return a negative test. Parents are advised to test close contacts and maintain vigilance for symptoms in siblings and other family members. Siblings may, however, continue to attend school.
If we are all sensible and maintain social distancing as much as possible, maintain good hygiene, avoid high risk spaces and observe the protocols when sick, it should help minimise disruption and disappointment during this season of celebration.
I look forward to seeing as many of you as possible joining us as we celebrate the success of our MSS students this week and farewell our year 12s with their Valedictory event on Friday.
Next week, we should have lots of fun celebrating the JS students in their Celebration events. A highlight will be our celebration of Christmas with Carnival and Carols on Sunday 27th. I hope you will join in the fun and bring friends and family for a taste of the Calvary community spirit!
I look forward to enjoying this season of celebration with you.
Yours sincerely,
Mrs Cherylynne Gostelow
Principal & CEO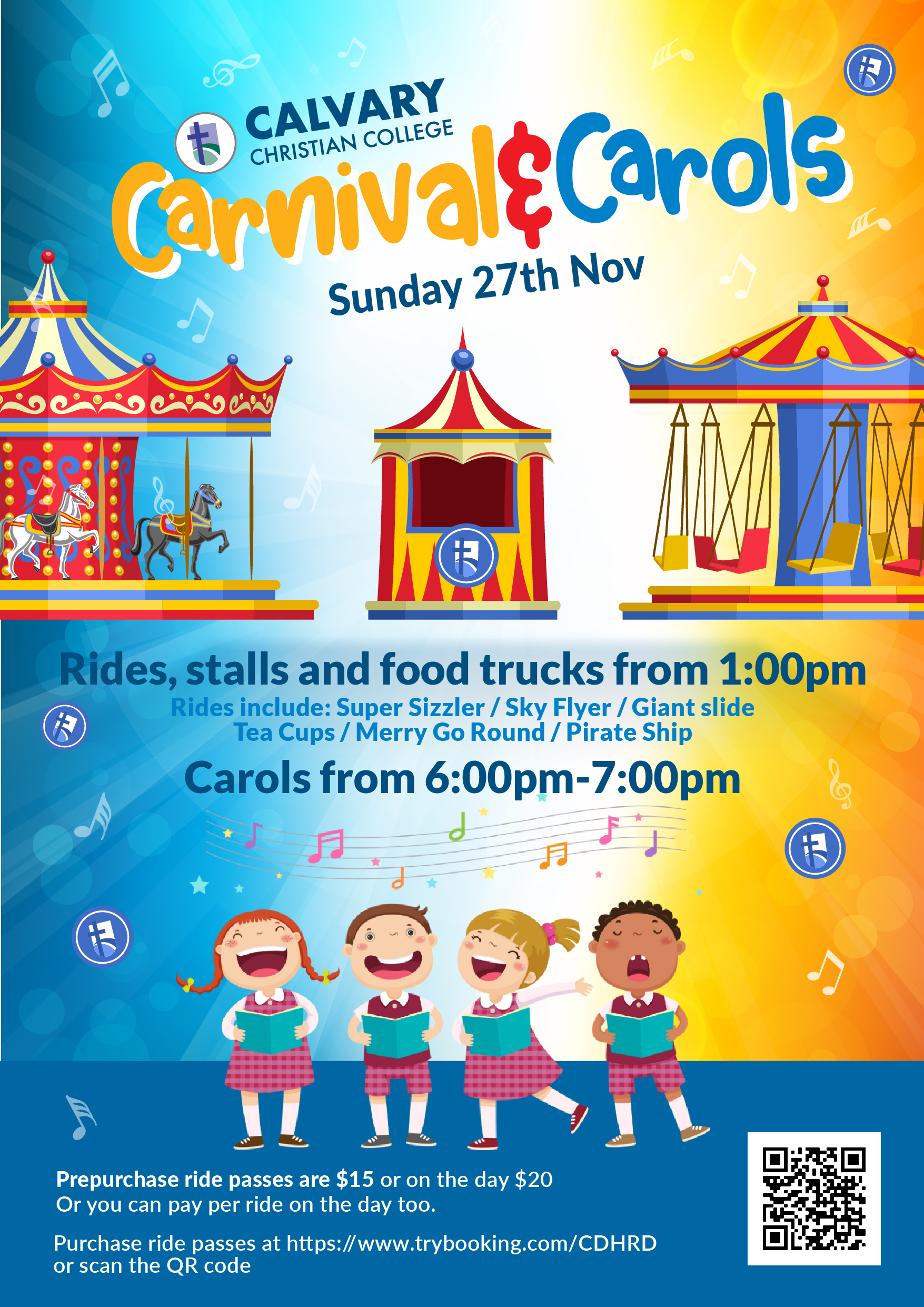 BACK TO COMMUNICATIONS
BACK TO TOP